The Legend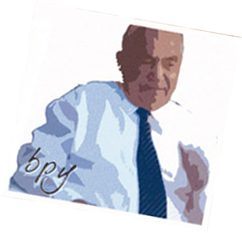 The Pilpel falafel recipe was created by my grandfather more than 60 years ago. As a kid I used to work in his restaurant where he taught me everything I know about making falafel, including his secret recipe. He showed me how to make them perfectly crispy on the outside and succulent on the inside… little pieces of heaven.
At 84 years old he still tirelessly loved to make his falafels, even when his family told him to relax and enjoy life. At the age of 29 years I had a vision: maybe the only thing that would give Gramps peace of mind was for me to keep the falafel rolling... So with a dose of inspiration, a heap of hard work and a sprinkle of sesame seed, Pilpel, 38 Brushfield Street, was born on 5th May 2009.
Grandfather Zion left us for a better place with a big smile on his face in July 2010 after seeing Pilpel succeed and my dream realised.
This is his legend.
Zion: 05.05.1927 – 07.2010. Rest in peace, Saba.
The Legacy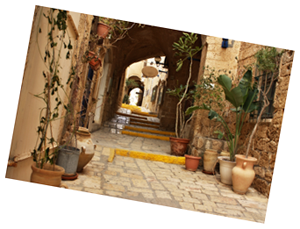 Gramps' legacy is strong and clear, and the best it can be, now and always. It's the whole Pilpel experience - whether you're a customer spending a precious lunchtime with us, a supplier bringing us the perfect ingredients or a team member enjoying a fantastic day's work. It's about:
crunchy salads and vegetables, fresh every single day from local markets
top-notch chickpeas – we test dozens of varieties each year to find the pick of the crop
awesome, healthy food, made Gramps' way, always!
friendly, welcoming staff who love what they do
restaurants that buzz with life, fun and music
happy customers, living and loving the Pilpel experience!
Gramps taught me that whatever you do, only the highest quality is good enough. He knew exactly how to do it right – and that's just what we'll keep doing.
This is his legend. We are his legacy.
The Pilpel Factor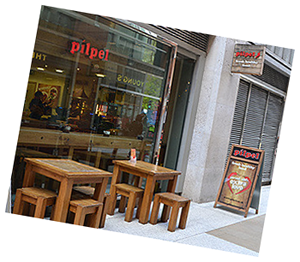 Pilpel means 'chilli pepper' and is the nickname my grandfather bestowed on me as a kid because he thought I had fire in my spirit. Everyone at Pilpel has the 'Pilpel Factor'. It's in our hearts, it's in the air and most importantly it's in our food. So with us serving you fresh healthy food and you enjoying the Pilpel experience we are all helping to keep my grandfather's legacy alive.